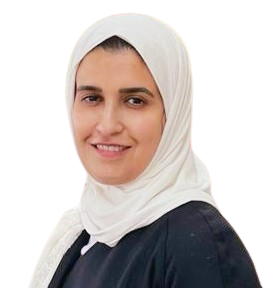 Jawhrah Ahmed Al Tuwaijri
Co-Founder and Managing Director
Educational professional with more than fifteen years of experience as a teacher, supervisor, vice principal of academic affairs and Director General. Strength in curriculum development, training and professional development, best practices in pedagogical methods. Founded ABC Diagnostic and Learning Center, a renowned academic center specializing in serving the needs of children with learning difficulties. Created the Mohammediah Life program, a unique K-12 Life skills curriculum designed and developed in collaboration with a team of international coaches therapists,  and psychologists, using evidence-based methods.  Also a  Life Coach .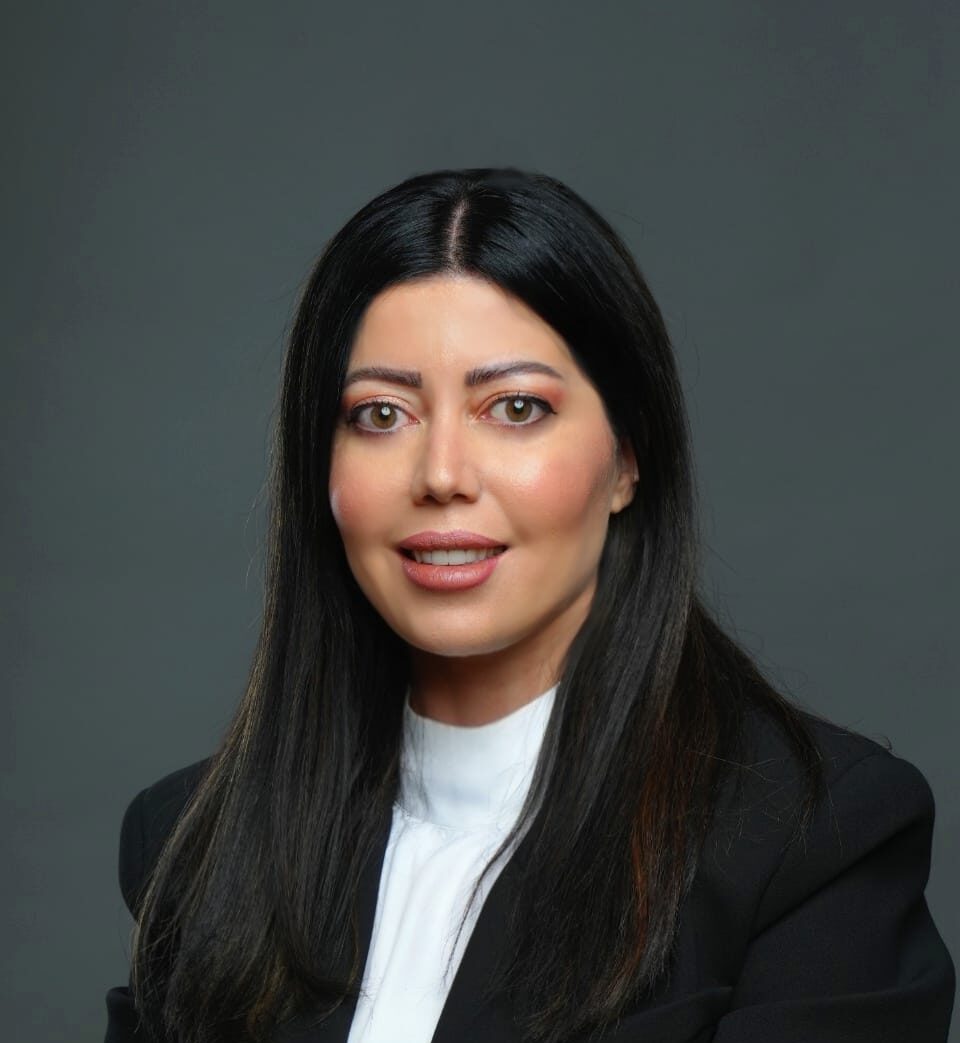 Natalie Ghattas
General manager
As the General Manager of ABC Diagnostic and Learning Center in Riyadh since 10 years. Natalie's main mission was to increase inclusion of special needs students in regular school setting while focusing on their individualized needs. She has been heading a big multidisciplinary team of specialists focusing on providing the best services for our students through appropriate assessment, intervention, training and inclusion. She has insured that ABC Center provides evidence based practices with international standards. Natalie has published her own program "Asmaa Horoufy" on November 2018. This curriculum targets the phonological awareness, reading and writing for typical students and students with learning difficulties. Natalie has conducted several training programs for schools in Riyadh to spread awareness for special education early identification and intervention. In 2021, Natalie was key member for ABC Center CARF accreditation this is the highest accreditation that ABC Center is offering programs and services that are measurable, accountable, and of the highest quality.Natalie got certified as a test User by the British Psychological Society on January 2013. She has graduated with a Masters in Special Education from the Lebanese American University. Natalie has a Bachelor degree in Math and science education and minor in psychology.

Marwa Hashim
Office Manager
Office Manager and staff coordinator at ABC Learning and Diagnostic Center, Overseeing the work of all office employees to ensure they work productively and meet deadlines and company standards, interviewing and training new office employees and organizing their employment paperwork.
Holds a bachelor's degree in General Business Administration.
Mariam holds a Bachelor's degree in Commerce, Accounting Department, from Alexandria University. She has worked at ABC Center as an accountant for more than ten years.
She communicates with the student's guardian to coordinate registration and agree on the costs of the programs offered, payment methods and writing the contract.
She also attended many workshops for training on dealing with students of all categories and age stages.
ِEarly Intervention Department Staff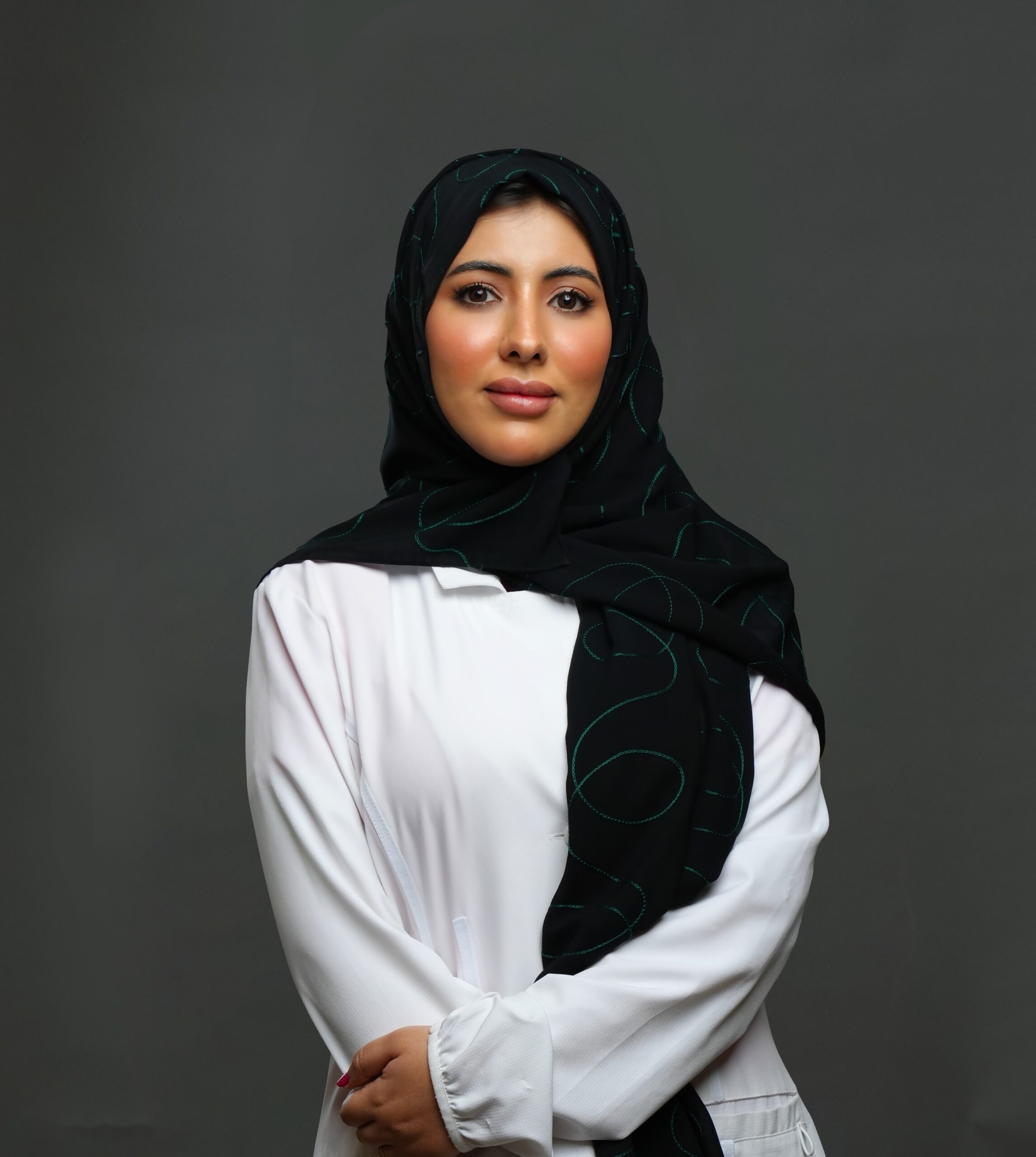 Afnan AlMubaddel
Head of ABA Department
Master's degree in Applied Behavior Analysis with an Excellent Grade at the University of Nevada, Reno (2019-2021). Bachelor of Education in the field of Special Education-Behavioral Disorders and Autism With the First-Class Honor from King Saud University. License in Social Responsibility Specialist for Organizations. Public Research Participation (Lennox-Gastaut syndrome associated with dysgenesis of corpus callosum). Research Project: Toilet Training for Children with Developmental Disabilities: A Systematic Review PEAK Certification Level 1 (Mar 2021).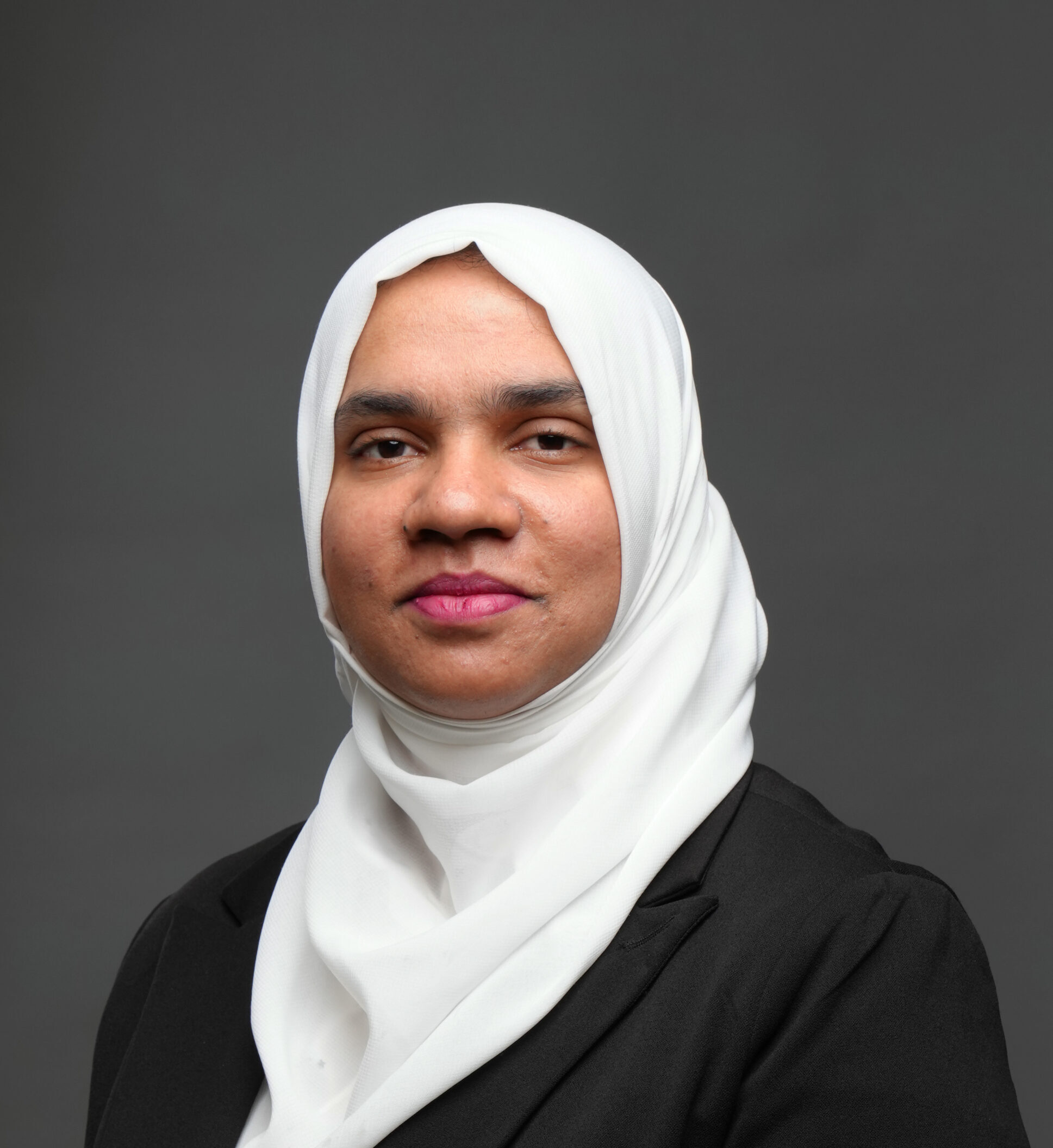 Sara Nazneen
Head of Speech Department
Masters in Audiology and Speech Language Pathology Head of Speech and Language Therapy Department at ABC Diagnostic and learning Centre. Nazneen leads the team ensuring evidence-based practice is implemented during planning, intervention and measuring progress for clients. Creates professional practice guidelines and protocols. Nazneen conducts staff and parent trainings to ensure highest quality service is provided, constantly upgrading her knowledge and enhancing skills. Member Saudi society of speech Language pathology and audiology, Life member Indian speech and hearing association. PECS level 1 certification.

Raghad AlHammad​
Therapist
 Higher diploma's degree after University in Applied Behavior Analysis (ABA), graduated with a 3.45 out of 4 GPA and with a Very Good Grade at University of Nevada Reno (USA) (September 2019- December 2021).
· Bachelor's degree in Special Education, Graduated with a 4.53 Out of 5 GPA with second-class honor. Excellent Grade at King Saud University (2010-2014).
· Trainee for ABA sessions, Riyadh at King Faisal Specialist Hospital & Research Centre from (2020-2021).
· Working at SKY Clinic, as a child rehabilitation specialist, Autism and Down syndrome. From (2016 – 2018).
· RBT Course 40-hour Training (2019).
· PEAK certification Level 1 (May 2021).

Areej bin Hadlan
Therapist
Bachelor's degree in Special Education (Behavioral Disorders and Autism track) with first class honors, and first place in the batch. (2017-2020)
– Registered RBT Behavior Technician with the American Board of Applied Behavior Analysis (2022).
– An International Behavioral Therapist (IBT) at the American Organization IBAO. (2022)
– An accredited course for applying the VB-MAPP assessment. (2022)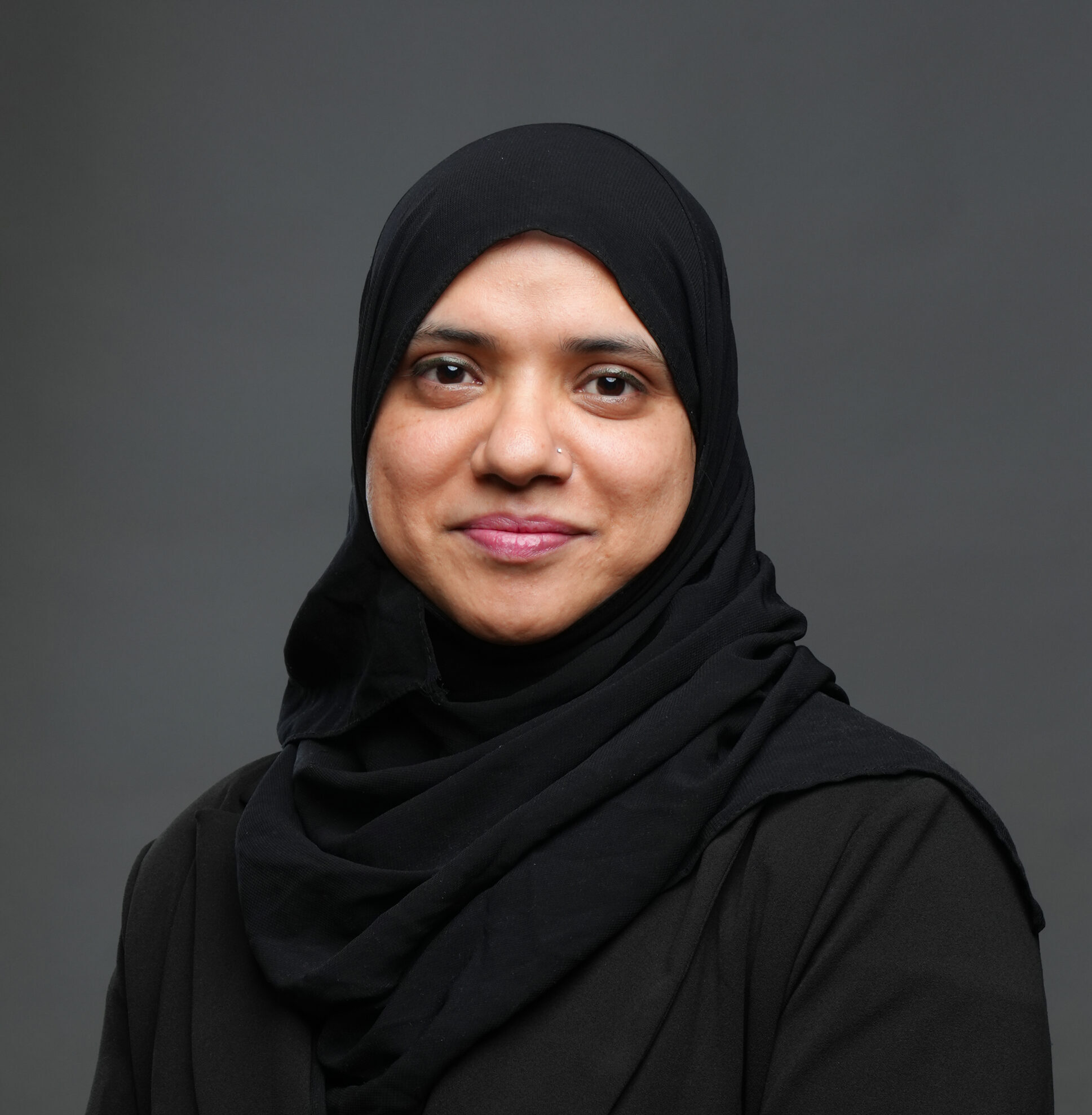 An educational professional for over 12 years, Afreen has been serving as an ABA & Speech therapist, Special educator and BrainRx & AccelerateRx trainer at ABC Diagnostic and Learning Center for 5 years. With a vast range of responsibilities, she has a tremendous ability to cope with the pressures and challenges that come with them including the competency to plan, organize and adapt to varying teaching/management scenarios. She has contributed to the successful CARF accreditation survey and remains an invaluable member of the team at ABC.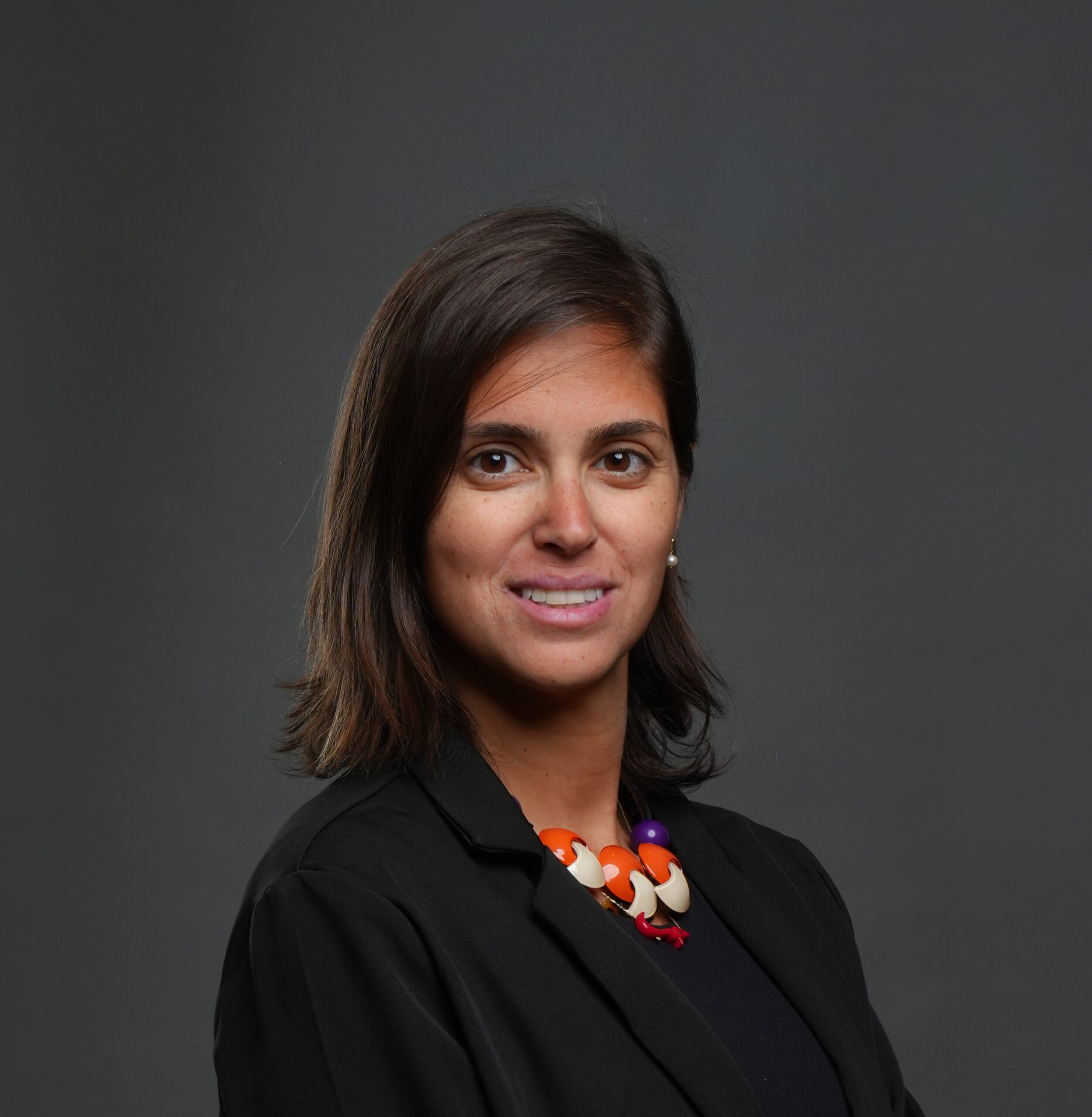 Saniya (Suna) is a positive person who has an enthusiastic outlook on life. She has a great sense of achievement towards students development and growth. She is an effective communicator, both in writing and verbally and she also has a strong ability to plan and organize effectively; something which is crucial to the role of a competent therapist. She can cope very well with pressure and can adapt to various ABA strategies to bring out the best in her students when needed, to deliver consistent results. She is someone who always implements effective behavior management processes in the classroom. Having experience with over 16 years in the field and providing clients with advanced and effective treatment programs. She has also contributed to the success of CARF accreditation survey at ABC.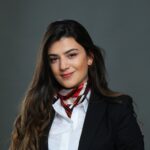 Bachelor honors degree in speech-language pathology from Lebanese university, pursuing master's degree at Saint Joseph university of Beirut. Member of the lebanese association of speech therapist "ALO"
Tasneem Alhawsawi
Therapist
A creative occupational therapist and BrainRx trainer at ABC center. certified and registered from the Saudi Commission For Health Specialists, I'm passionate about what I do, my mission is to provide best evidence-based practice, in order to increase overall wellbeing status of the community.
In 2018, I held a bachelor's degree in occupational therapy from Princess Nora university. Certified in feeding therapy. Interested/took courses in visual and cognitive rehabilitation for children and adults. Working experience since 2018. In 2017-2018, I worked on the early detection and intervention for autism project, one of my goals is to further develop the project to be available for a larger group of the community to benefit from.

Raneem Alsuwilmi
Therapist
Bachelor of Science in Occupational Therapy.
Academic Department Staff

Khadejeh Hennawi
Head Of Arabic Department
She holds a Higher Diploma in Learning Disabilities from Princess Tharwat College in Jordan.
She holds a certificate in the application of Arabic cognitive and achievement tests.
She has been working at ABC Center for 9 years, specializing in modifying and adapting school curricula to suit the needs of people with learning disabilities, in order to facilitate their integration into school classes.
Ghazal Radwan
Head Of English Department
I am Ghazal Radwan, a Saudi national who is inspired and passionate about teaching children of all kinds. I am the Head of the English Academic Department. I graduated from John Cabot University in Rome, Italy with a bachelor's degree in Psychology and Humanistic Studies. My goal is to focus on the growth of child development in the education field. My role in ABC Diagnostic and Learning Center is a certified Lindamood-Bell English teacher for children with English difficulty (dyslexia, autism spectrum disorders, or general learning challenges). Furthermore, I am a specialized examiner for the Woodcock Johnson IV assessment exam. Studies have shown that much of what children learn, they learn when they are very young, thus, my greatest inspiration is to plant a seed of knowledge for all children.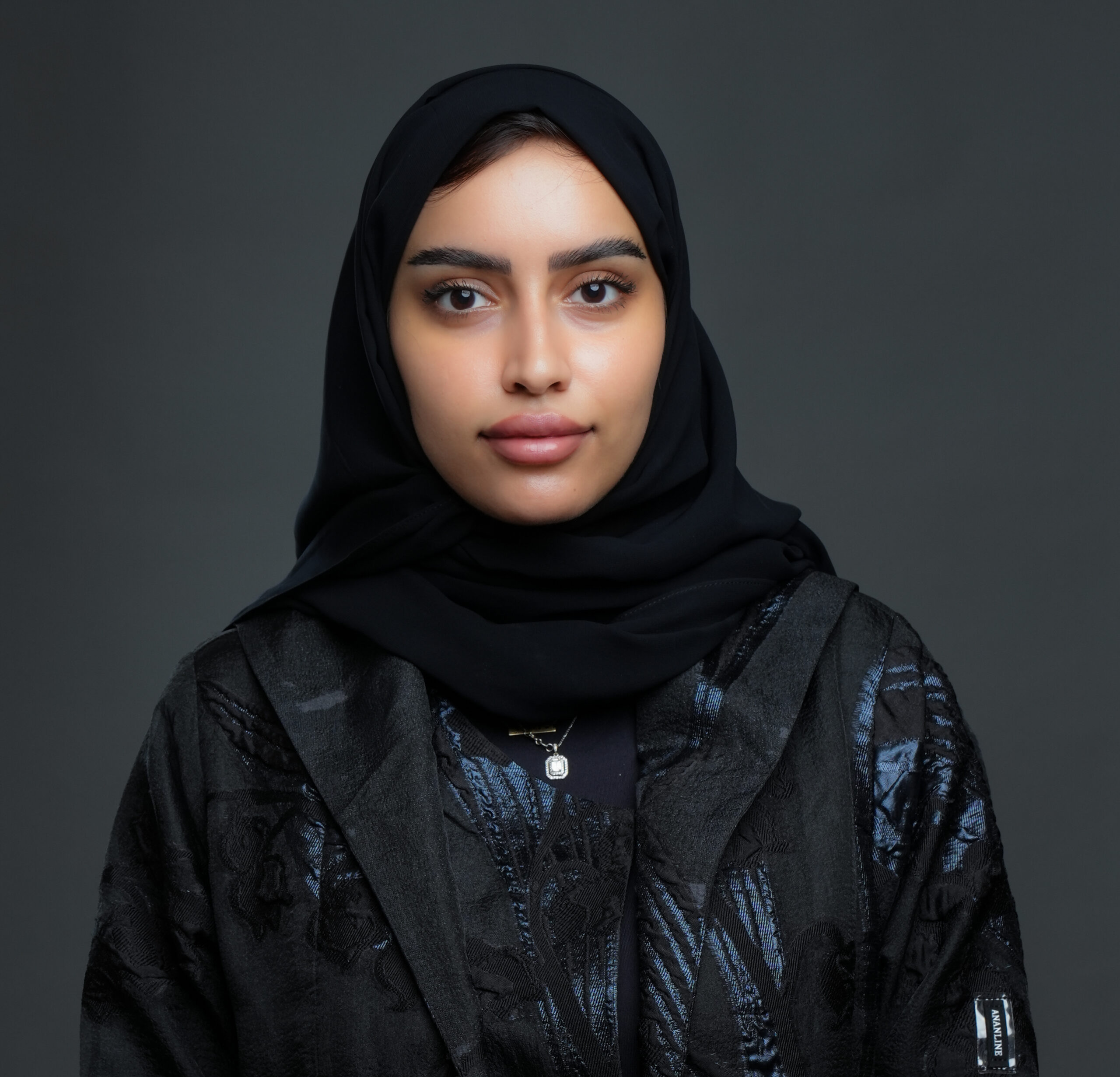 Holds a BA in Autism and Behavioral Disorders from Princess Noura University Providing specialized individual sessions using Arabic language and mathematics programs to develop reading and writing.

Shaikha Altuwijri
Therapist
Bachelor degree special education – learning disability – KSU.
Excellence award – Society learning disabilities for 3 years.
Made (ملعقة) educational game.

Bayan Al Humaidi
Therapist
BA in Education (Curriculum and teaching methods), Princess Nourah University.
Build a foundation using a variety of strategies and programs to develop reading, writing and mathematics over 5 years.

Holds a bachelor's degree in class social service (class teacher) from King Saud University.
diploma in learning difficulties and school integration from Jordan.

online Montessori diploma from Canada to establish learning difficulties.

Pre-School Foundation Diploma

Online diploma in behavior modification

Learning through play course

Teaching aids course

Computer course in extracurricular activities to interact with children.

A course to conduct training courses to establish female teachers and establish Montessori classes.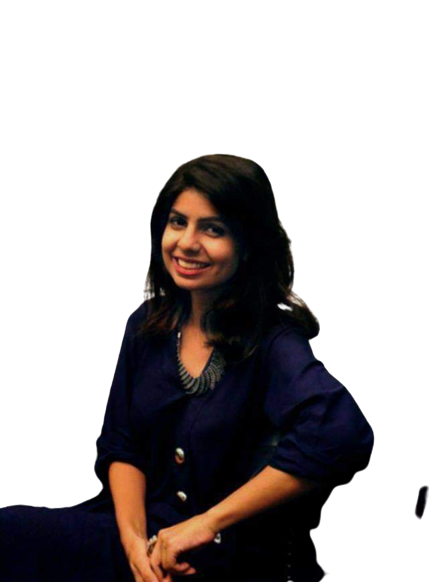 Abeer Shahid Malik
Therapist
I am a Clinical Psychologist with 4+ years experience in dealing with Anxiety, Learning and Development disorders using techniques from Cognitive Behavior Therapy. I have received my Masters from Beaconhouse National University, Pakistan, with Distinction in research. I have also cleared Registered Behavior Technician exam in 2021.
Learning from my experience in Early Years Foundation Stage and Clinical Psychology, I am passionate about incorporating techniques with special needs teaching to make my students achieve better. Designing lessons to engage learners of different needs.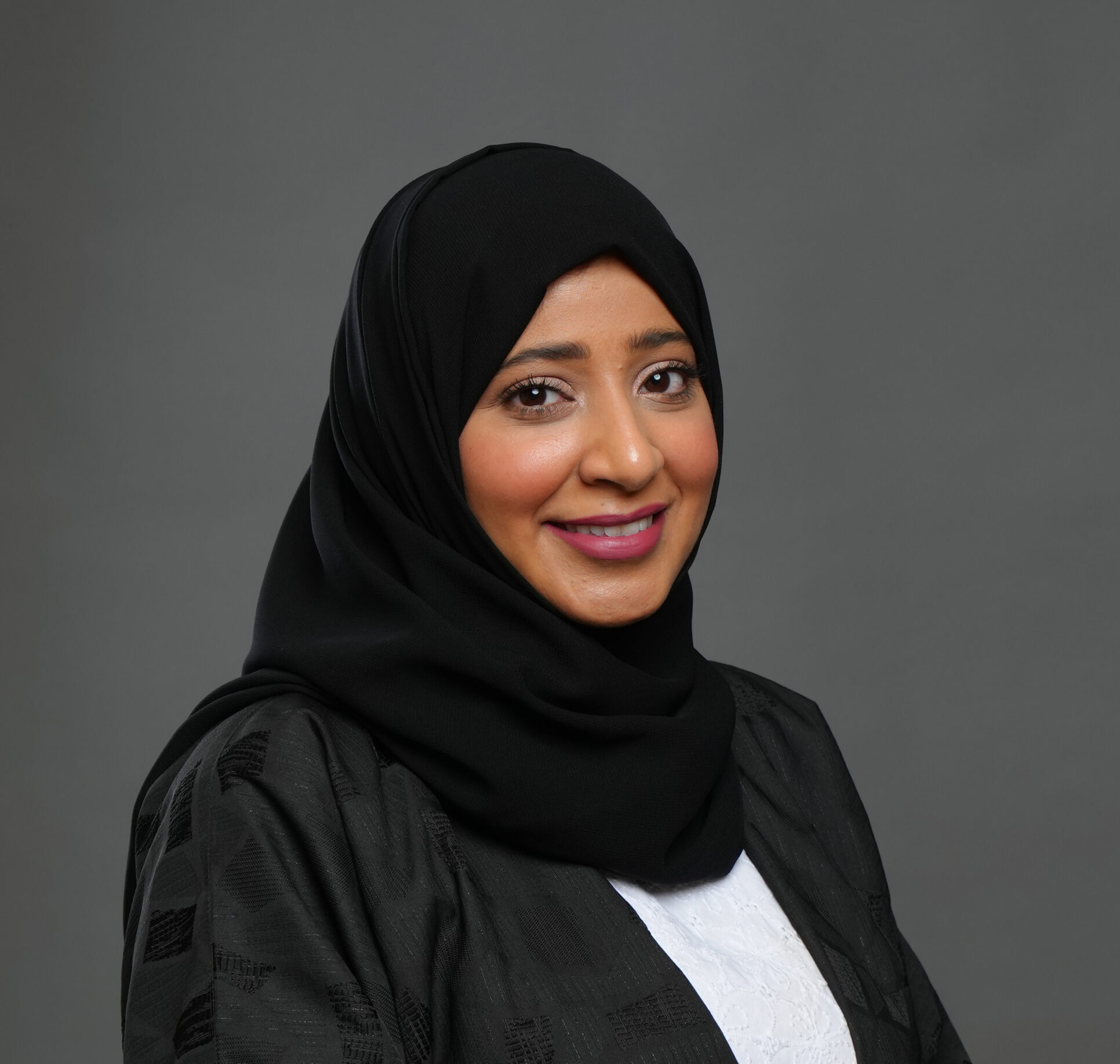 Heba Ibrahim
Head Of BrainRx Department
Head of BrainRx department with 6 years of experience as a Certified Brain trainer from Brainrx International. Heba obtained her bachelor's degree in psychology and Health Science from the University of Western Ontario, Canada. She is also a trained ABA Therapist from the New England center for children, ACE. In addition to her educational background she took part in the successful CARF accreditation survey. Currently Heba has taken on the health and safety management section in CARF continuing to build on policies to ensure student and staff safety at the center.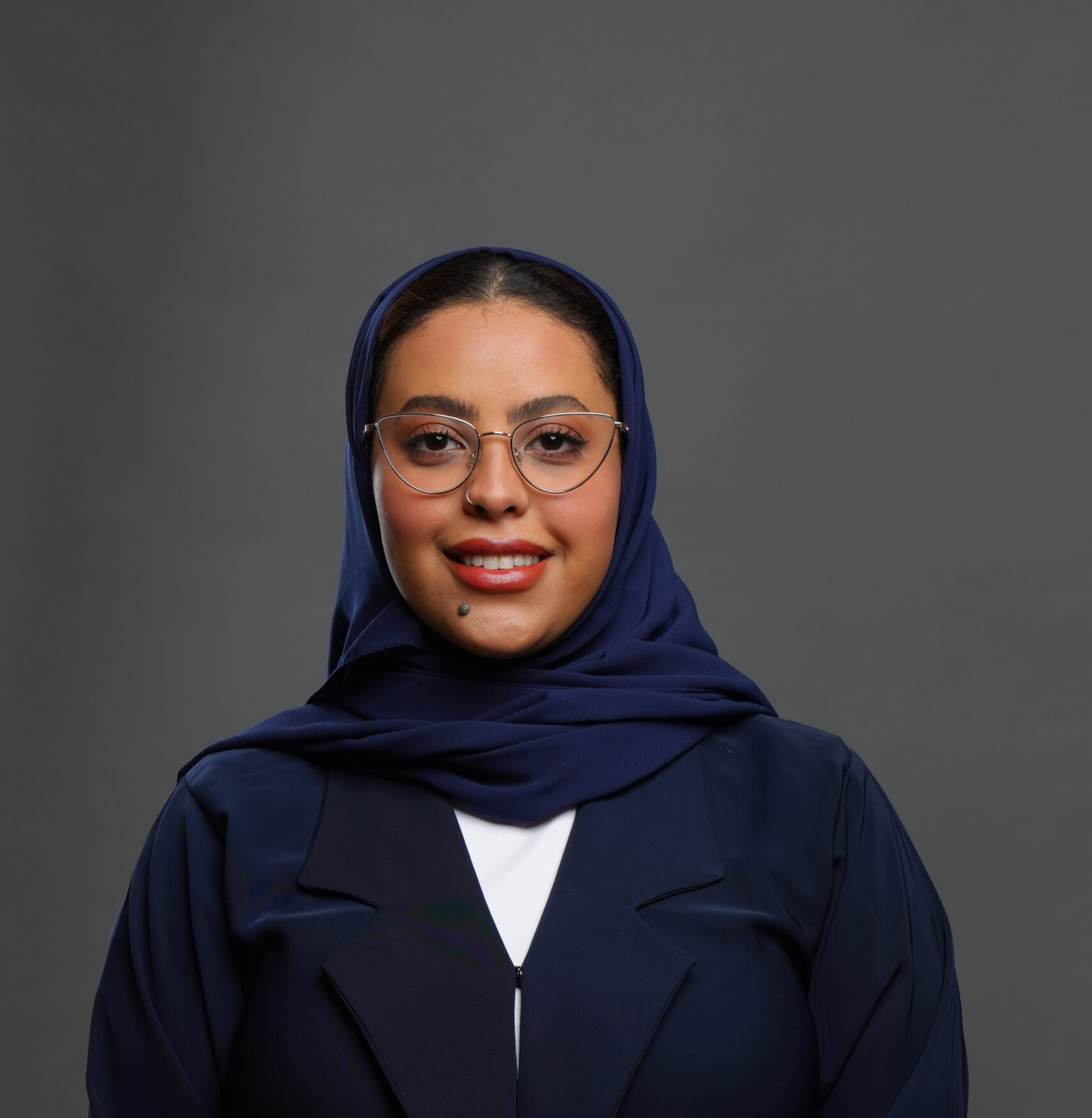 Holds a bachelor degree in Social Work and currently works as an English Special Educator from Lindamood-Bell learning processes/ BrainRx-AccelerateRx Certified Trainer, her passion revolves around working with children, and helping them gain the skills that they need to enhance their language and cognitive skills. She did her college training in ABC Diagnostic and Learning center and found her passion working with children. She is patient, loving, and aims at empowering her students to gain the confidence that they need to speak English confidently, because she believes that all students are capable of learning and hopes to make a difference in her students lives.BrainRX Trainer .

I am Aisha Ashmimry, inspired and passionate about teaching children. I graduated from Prince Sattam bin Abdulaziz University in Riyadh, with a bachelor's degree in English Language and Literature. My goal is to spread the knowledge and benefits children in the education and comprehension field. I believe that teacher affects eternity and can never tell where his influence stops

Adeem Alredeyan is a therapist in the ABC Diagnostic and Learning Center in Riyadh since 2022 .in 2020 Adeem graduated with bachelor degree in psychology with second -class honors from imam Mohammed bin Saud Islamic university .she is a therapist in the brain RX department and the English department . her main goal is to help kids to gain the skills that they need to enhance their language and their cognitive skills.

Sijal is a Saudi dedicated and Passionate Licensed Psychologist from the Saudi Commission for Health Specialties. She graduated with a bechelor's degree in Psychology from La Roche University in Pittsburgh, PA, USA with Honors. Sijal has four year of experience in psychological assessments, Behavior Modification, CBT, Initial Clinical interviews, and parents training for children with Behavioral disorders and Autism. She is highly passionate in leaving a positive fingerprint and a simple smile in every child and parent that she works with.  At ABC Center, Sijal is a Trained Brain RX trainor and a trained Lindamood-Bell English Program teacher.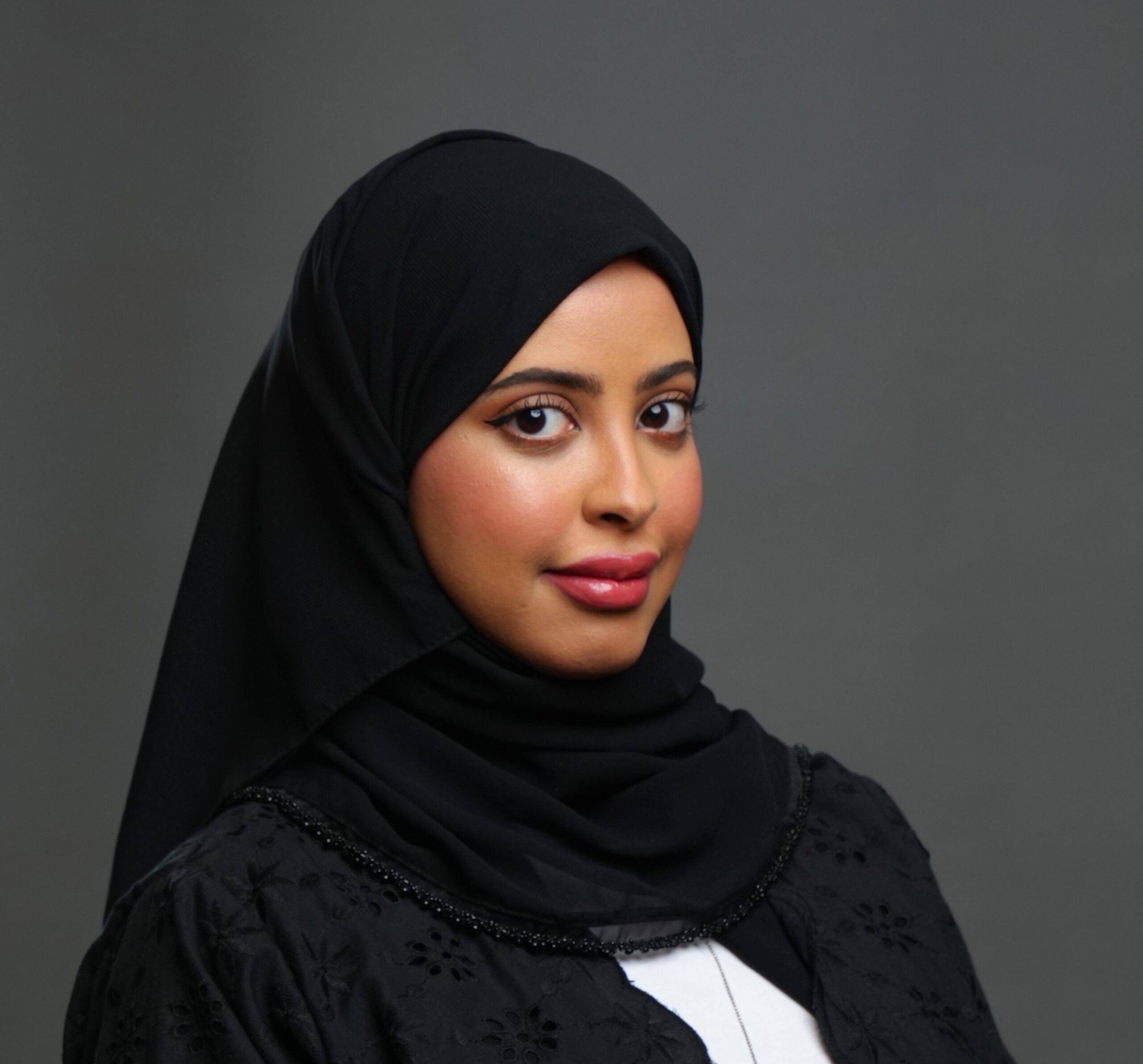 Alhanouf AlShehri
Head of shadow Department & English special educator
Holds a bachelor degree in Languages and Translation with first-class honors, currently perusing Child Mental Health postgraduate diploma from Massachusetts General Hospital- Psychiatry Academy in collaboration with Alfaisal University. Her ultimate aim and mission is to spread mental health awareness while training and coaching children&their families/adults on how to lead an outstanding and happy lifestyle by learning strategies and techniques that could help them maintain their mental health. Her second and equally important goal is increasing inclusions in schools by constantly working on improving the Shadow Department services to ensure meeting the different needs of our precious students. 

Graduated from KING SAUD UNIVERSTY with (4,74) GPA, she is a register behavior technician, who's pationate about helping people to receive education in the least restrictive environments, she is a shadow teacher at ABC learning and diagnostic center .
Holds a bachelor degree  in Social Work and am currently working at ABC Learning and Diagnostic Center, working as a Social Worker.
My passion revolves around working with children, helping them gain the skills they need to develop behaviors, develop social relationships, and help them academically.

Shadow and English Special Educator at ABC Diagnostic and Learning Center. She graduated from Arab Open University majoring in English Literature.

Najla Aljarallah
Therapist
Bachelor degree with honors in psychology from Imam Muhammad Bin Saud university, Licensed as an assistant psychologist by the SCFHS.

Master's Researcher in Behavioral and Emotional Disorders ,Bachelor of Behavioral Disorders and Autism, Course in Applied Behavior Analysis – 40 hours.

License: Classified by the Commission for Health Specialties .
Major: Assistant Specialist in Psychology
 Bachelor of Psychology from Al-Imam Muhammad Bin Saud Islamic University.

A therapist in ABC Diagnostic and learning center. 
Graduated from PNU in 2020 with a bachelor's degree in English Language and Translation. 
Currently, works as Special Educator passionate working with children, helping their needs and supporting them through activities by filling the Gaps after applying learning procedures and overall assistance to the child in order to create academic and social abilities.