English consider a global language and the most common medium to communicate. So all parents want their children to be fluent in it and feel essential to develop English-speaking skills ( English Conversation ) in the child's early years of education.
Although we are surrounded by technology that makes the learning process easy. It is essential to spend a considerable amount of time with your child to teach language skills to your child.
When kids start communicating in English from their early years, they tend to develop excellent speaking skills to be more efficient as they grow up. ABC provides you all learning services that can help your kid.
Why Are Communication Skills Important in Child Development?
There are many reasons for this, but let's some:
Children will be able to express themselves clearly. Their ideas will get across to other people and to be understood by others. It is also essential that children learn how to communicate not only effectively but also politely. So they know how to respect other people and will be respected by others.

English conversation skills can stimulate other important skills to develop such as listening, speaking, observing, and sequencing and they are all vital combo skill sets in the development phase of children. These skills can greatly help children to achieve better academic results.

Communication skills may affect your children's life happiness considering that they have to build up a social relationship with other people in this big world. With great communication skills, children may find it easier to make friends, connect with their peers, maintain relationships and resolve conflicts.

Kids equipped with good communication skills can feel more at ease to share their problems and express their feelings, as a result, parents and school teachers may well receive verbal signals from them that they are in need of help.

Thus, we can provide them help just in time for them to overcome their problems, improve their mental health, fixing their behavioral disorders such as depression, social withdrawal, low self-esteem.
How to Improve English Conversation Skills for Kids?
Follow these tips will enhance speech and language abilities.
1. Talk regularly with your child
Your job is to encourage your child to begin or join in the English conversation as much as possible. This will most definitely help your child begin to feel more comfortable opening up.
There are many occasions to chit chat with your kids, for example, when you all have family meals, go out for a walk in the park, drive your kids home after school, or when you all watch T.V together.
In addition, encourage children to speak in English when at home or school by using simple English sentences. This will motivate them to reply in the same language.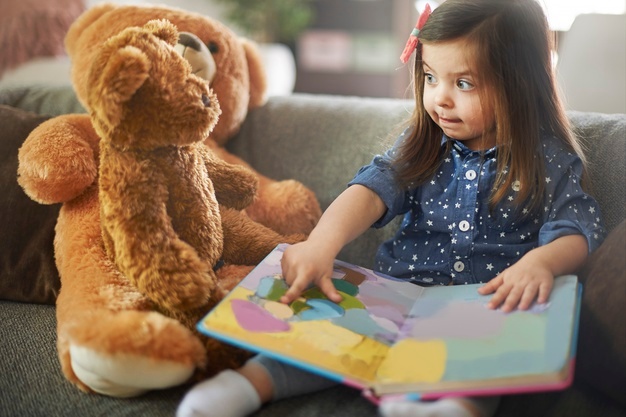 2. Play story telling with children
Read, read and read. Make reading a daily habit. Parents and teachers can also teach the children new words and correct their grammatical errors as well as guide them to use interesting phrases.
Even so, they choose the same book every time. They will develop a better understanding of the character and plots and vocabulary used.
4. Play Word Games
An exciting and engaging method to develop the vocabulary of the child is to play word games. This will enhance the knowledge of the words, and with a daily routine of playing word games, your kid will search for new terms every day from a different medium.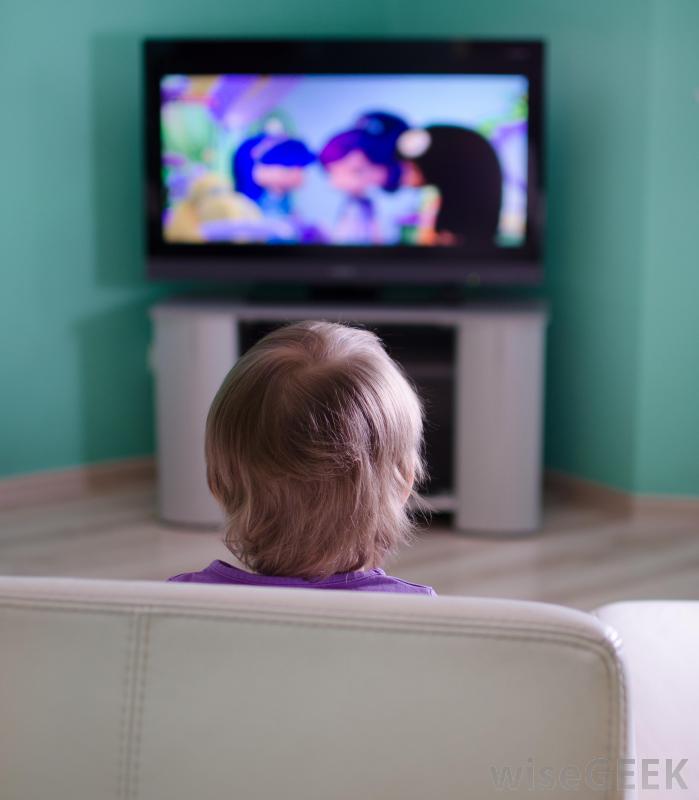 3. Let Your Child Watch Cartoons In English
Living in the era of technology, the DTH, and HD TV provides the options to switch language for programs you want to watch. Since kids love to watch cartoons, you can prefer watching them in English. There are chances that the kids might not get comfortable with it initially, but they will find it interesting with time. They will end up developing English conversation skills by learning simple English sentences.
5. Have practice conversations
Talk through the types of situations your child might be the most nervous about. These might include talking to other kids while waiting for the bus, for example, or sitting with them at lunch. Then practice what your child might say. Take turns pretending to be each person in the conversation so that your child can think through different scenarios, conversation topics, and responses.
6. Don't Over Correct Your Child
Overcorrecting is the exact opposite way of how to improve communication skills. The more you demand they say something right, the worse it may likely get. You don't want to make talking and saying speech sounds a negative thing because they just might stop doing it altogether.
7. Treat Your Child as a Full Communication Partner
This can be tricky to balance. You need to talk to them as if they are adults but still remember they are children.
Talking with them like an adult doesn't mean use adult vocabulary, jokes, or information they won't understand. It means to take turns, use eye contact, and value what they say.
As for younger children, there will be many times they say something you don't understand (gibberish), but again, take your turn, make your best guess about what they are talking about, and reply to them.
In a conclusion, good communication skills will possibly guarantee better understandings among individuals, lessen conflicts and create a harmonious atmosphere in many situations. On the contrary, poor communication skills may lead to frequent misunderstanding, frustration, and conflicts among people.
Join ABC to develop your child's 21st century skills completely!